Happy Holy Feast of Ramadan (June 14th-17th), Eid al-Fitr ! عيد الفطر

BAŞAY is the #1 Manufacturer of Stone Mills and related Machineries in Turkey.
BAŞERLER Pazarlama Makina İmalat Sanayi ve Ticaret Limited Şirketi
since 1972...
As BASAY our goal is to provide best possible machinery and systems solutions. Our goal covers from storage to stage of making flour regardless of the operation size.
As BASAY our principle is to win the trust of our customers, and forward this trust into future. Taking into account of the wishes and opinions of customers, our research and development team works closely with our technical team to shape best manufacturing principals and produce the highest quality goods and services.
As BASAY our vision is to be customer oriented solution provider in this dynamic world. Our ideals are not static; they are ever-changing to reflect our customers' needs.
We function in the following areas:
1-) Flour Milling Plants: With our trademark BASAY DESA, we provide turn-key projects to manufacture highest quality flour since 1979.  From 15 tons to 150 tons capacity, we build factories and solutions. Our focus areas are Product Intake, Transportation, Cleaning, Washing, Dampening, Peeling, Milling, Screening, Packing and Storing.
2-) Seed Cleaning Plants: Complete solutions from farm to packed seeds. Our machineries are best for Pre-Screening, Cleaning, Screening, Insecticide and Packing.

3-) Organic Flour and Stone Mills: Recent trend to live healthy, consumption of organic foods is increasing rapidly. To meet this demand we are market leader and developer of Stone Mills. BASAY DESA stones are manufactured within our company to provide healthiest and safe milling standards.
4-) Steel Silo Solutions: Flat-bottomed, Conical-based and Economic silos are manufactured with best quality galvanized sheets and bolts. The structural analysis and capacity calculations are made to provide maximum longevity of silos.
5-) Feed Mills: BASAY feed mills are designed to produce best feeds to all sizes of animals. Mills are manufactured according to digestion systems of animals to maximize milk and meat output.
6-) Bulgur Plants: BASAY DESA has unique machineries to clean, wash, peel, mill and screen bulgur. Our stone-mill based bulgur is popular among our customers and partners.
7-) Spice Mill Solutions: Spices are key elements of cuisine and pharmaceutical industry. From cleaning to grinding and screening, we provide variety of machineries to the world.
Our corporate management is approved by ISO 9001:2008. Our corporate systems are designed to provide best service at pre-sales, sales and after-sales conditions. Unlike the competitors, our ERP system is designed within-house by BASAY. It is dynamically growing day by day to optimize relations with you.
Our quality policy, unlike the competitors, is not just on paper, but enforced in all stages of corporation. Competition is a valuable asset and opportunity for us to show how good we are!
We would like to see you in our happy customer portfolio. They are located at hundreds of the cities and locations around the world. To obtain latest product and news about us, please visit our web site at www.basay.com.tr.
F. Nilifer Başer
CEO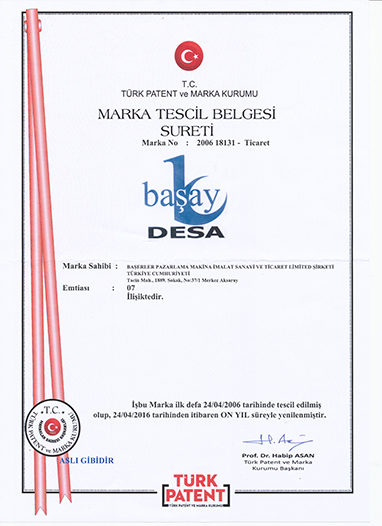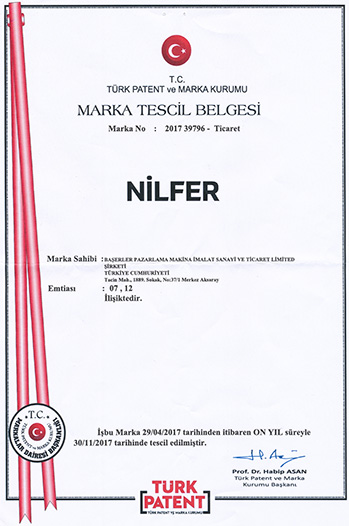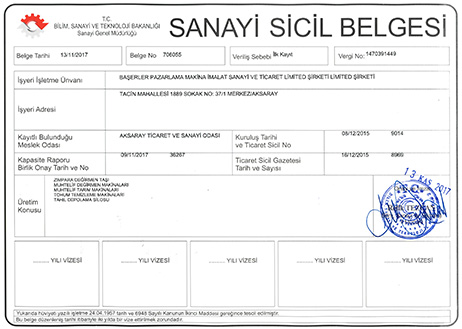 BAŞAY Sheet Metal Processing Center:
CNC Plasma Cut 0.5-300mm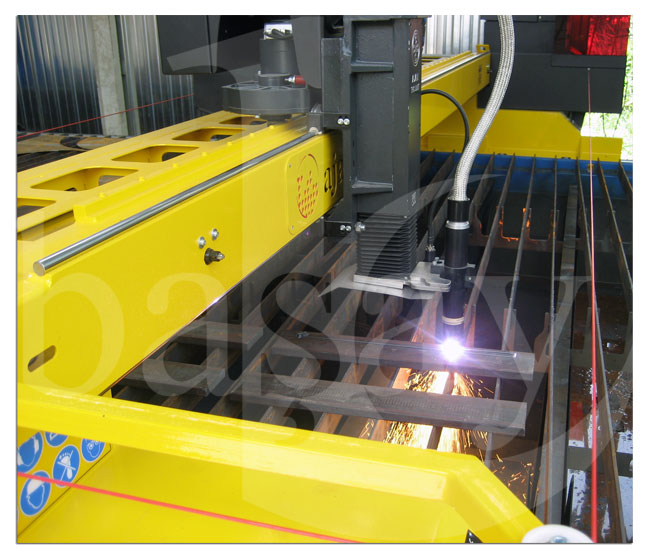 CNC Sheet Metal Cut 3 meter 10mm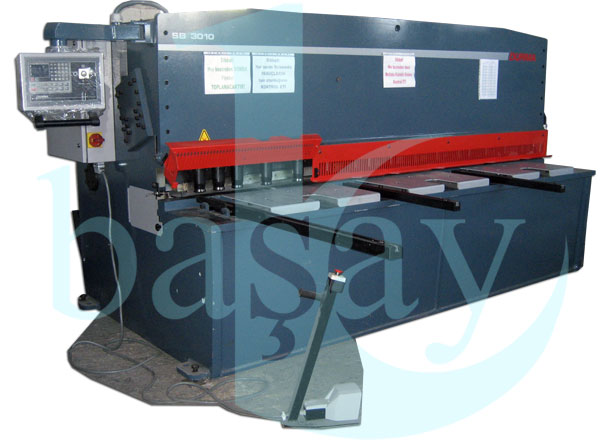 CNC Bend 4 Meter 8mm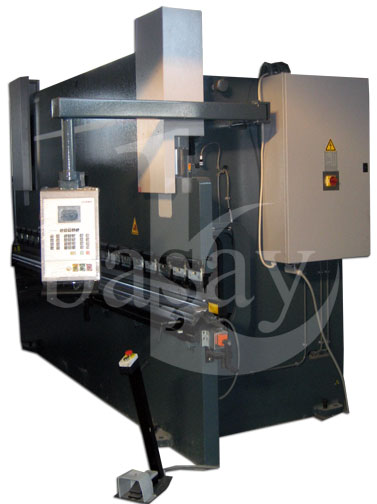 The foundation of our company and trademark BAŞAY: 1 October 1972 (This frame was taken from silent and color-filmed tape.)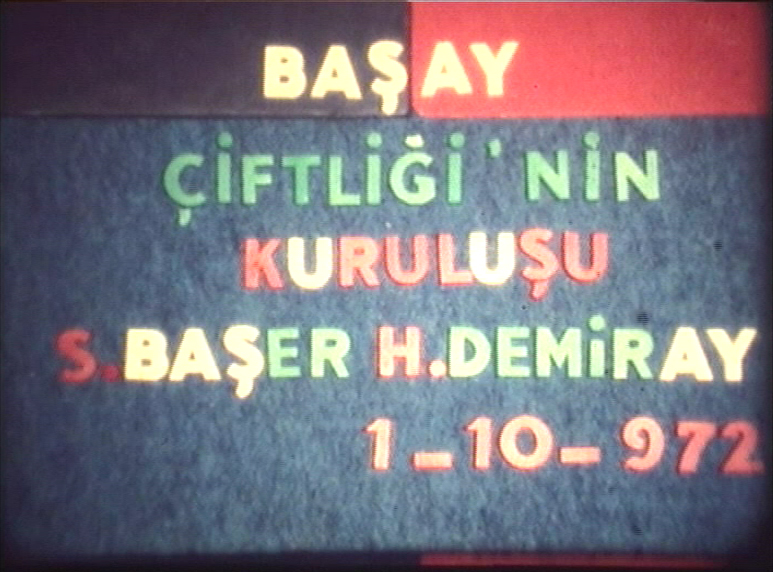 The first building. (This frame was taken from silent and color-filmed tape.)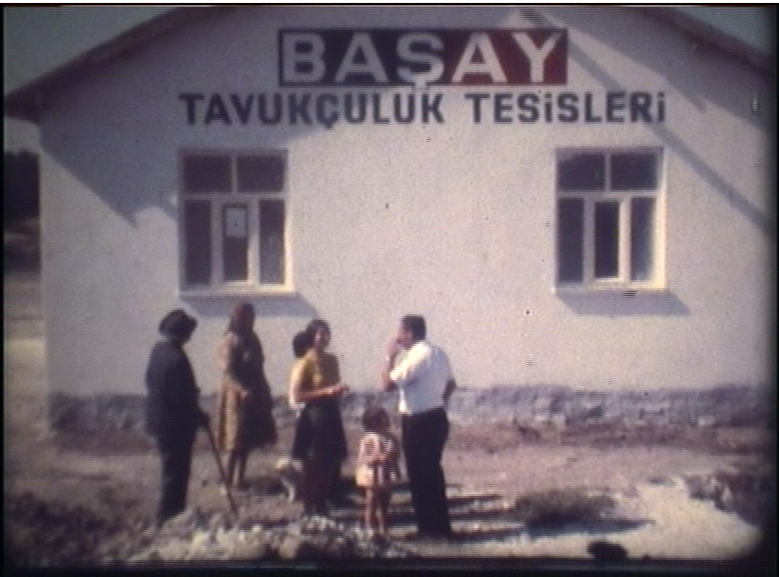 DESA Flour Mills and Mill Stones foundation: 1 October 1978 (This frame was taken from silent and color-filmed tape.)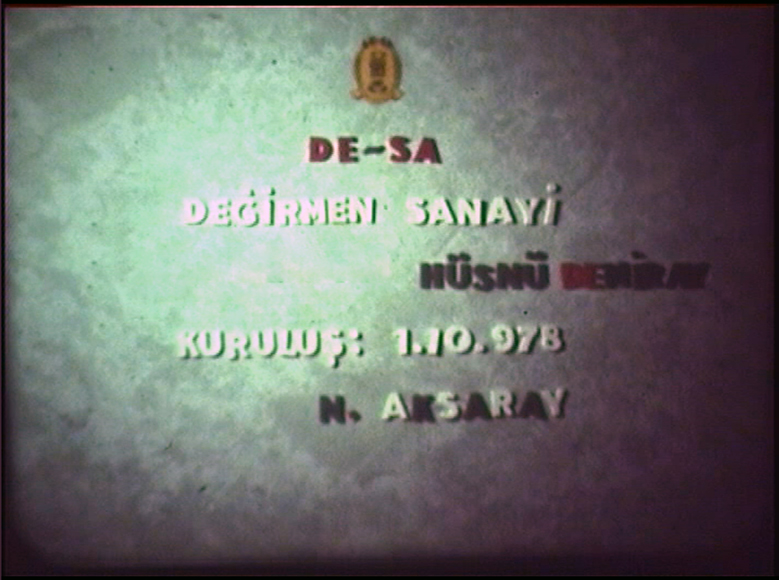 The date when we started to build the first building of BAŞAY Chicken Cage Systems: 8 October 1978 (This frame was taken from silent and color-filmed tape.)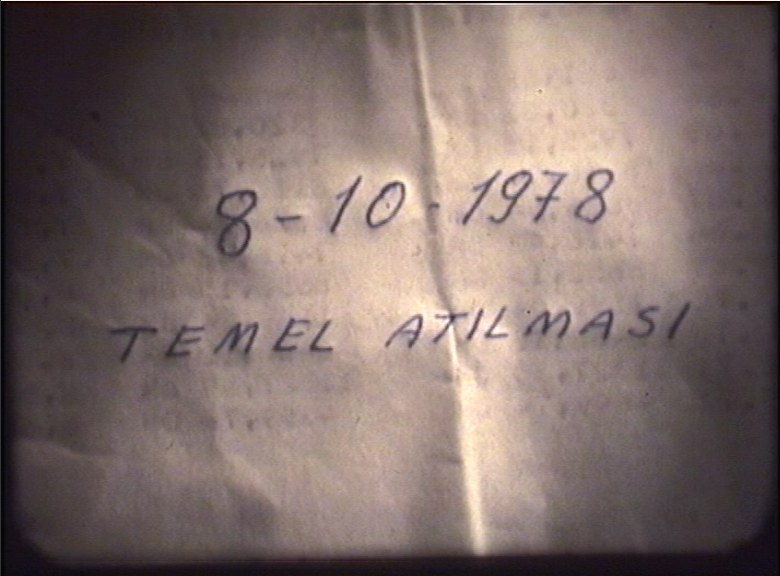 A frame from 1979: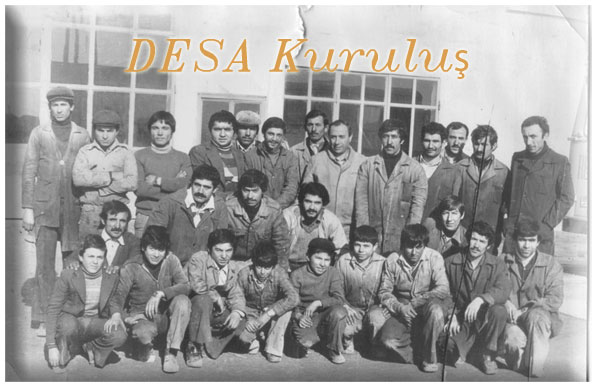 A frame from 1981, Hüsnü Demiray, Founder of DE-SA Milling Machines, while he was pouring the first cement of the factory (This frame was taken from silent and color-filmed tape.)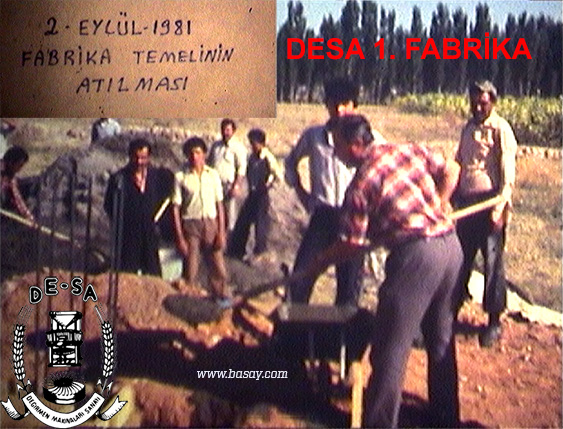 MARKALARIMIZ...

BAŞAY

BAŞAY DESA

Flour Mills

BAŞAY SİLO

Steel Grain Storage Systems

DESA 1979

THistorical Flour Mill Systems

BAŞAY Chicken Cage Systems 1980

THistorical Chicken Cage Systems